We need your help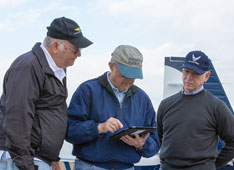 CAIR Flight Inc. relies on the help of its generous supporters and volunteers to ensure that time, distance, or financial obstacles never block the path to medical or compassionate care. We receive no government funding and there is never a charge for our service.
To Make A Donation
Even the smallest donation can and will make a difference. Contributions are greatly appreciated by all of us at CAIR Flight, and certainly by those we serve. To give to CAIR Flight and support its mission, you can make a donation online or mail a check to:
CAIR Flight, Inc.
8595 Montravail Circle
Suite 913
Tampa, FL 33637
CAIR Flight Inc, maintains 501c3 not-for-profit status which allows your donation to be tax deductible. Consult your adviser regarding your full tax benefits. A copy of the official registration and financial information may be obtained from the Division of Consumer Services by calling toll-free 800-435-7352 from within Florida. Registration does not imply endorsement, approval, or recommendation by the state.
Volunteer
Volunteers are the core resource of our organization. We are eternally grateful for their donation of time and talent on the ground and in the air to support our humanitarian mission.
If you fly… contact us to join the CAIR Flight Squadron in your own community, or start one yourself. We can show you all the moves.
If you don't fly… there are many ways to serve right here on "terra firma." We would love to hear from you.

If you're in need… contact your physician, clinic or hospital or the social service professionals through whom we accept our missions. We want to help. Find out more about who we fly.