CAIR Flight is grateful to participate with a wonderful set of affiliated companies and organizations that serve our nation and communities; making them better for all our neighbors.
---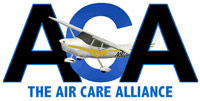 The Air Care Alliance is a nationwide league of humanitarian flying organizations whose volunteer pilots are dedicated to community service. Their site will list and lead you member groups, throughout the country, whose volunteers offer public benefit flying for a variety of missions including: health care, compassionate transport, disaster relief, environmental support and other missions in the public service arena. The Air Care Alliance (AirCareAll.org) is a national organization and CAIR Flight is proud to be a member.
---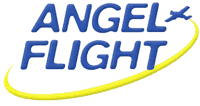 Angel Flight Soars, Inc. Our friends to our north, operating out of Atlanta, arrange free air transportation to and from treatment facilities for those with medical needs who are financially distressed or unable to travel on public transportation. Missions include routine treatment flights, compassionate care, and others referred by healthcare providers. CAIR Flight is proud to coordinate with Angel Flight Soars expanding our mutual service areas.
---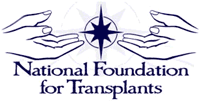 The National Foundation for Transplants provides financial assistance to transplant candidates and recipients when they face major transplant-related costs not covered by insurance. NFT provides assistance based on a patients financial need and on the availability of funds. Funds come from NFT campaigns conducted by local volunteers in honor of a patient in their community.
---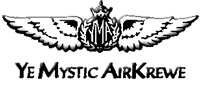 Ye Mystic AirKrewe, a member of Tampa's Gasparilla Festival Inter-Krewe Council, provides year-round flying and social opportunities for pilots and their families, and non-pilots who share aviation enthusiasm.
In addition to the typical activities of regular flying clubs, Ye Mystic AirKrewe offers a unique opportunity for professional formation training and flying, often requested to honor our Veterans when gathered for special events. Generously, many of their pilots volunteer to fly CAIR Flight missions.
---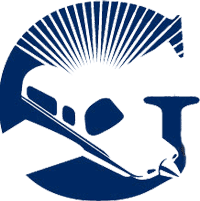 Giving Flite is a non-profit organization that arranges free air transportation when traditional air transportation is unavailable, impractical or simply unaffordable. Their pilots generously donate their aircraft, fuel and time to get patients to medical resources in distant cities. Giving Flite services communities within the state of Alabama.
---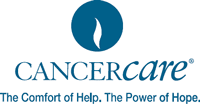 CancerCare is a national non-profit organization whose mission is to provide free professional help to people with all cancers through counseling, education, information and referral and direct financial assistance.
---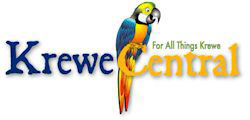 Krewe Central provides a comprehensive source of information about Krewes and Mardi Gras like festivals throughout the United States and world. Krewes are groups of civic oriented community members striving to have a fabulous time in life while bringing things mystical and magical to the lives of those around them.
---