By M. Wilson

On January 12th CAIR Flight teamed up with GivingFlite—a Birmingham-based organization similar to our own that is dedicated to connecting patients with distant medical resources and support services— to help us complete two missions.
With careful planning from Mission Coordination and the ingenuity of CAIR Flight's pilot, Gray Sample, a plan was devised where Gray and Al Kelly could meet the needs of two patients. The crew departed Vandenberg Airport in Tampa, Florida early Friday morning and landed in Marathon, Florida. They boarded the first passenger and then flew on to Naples to pick up the second passenger. Next stop was in Tallahassee to met GivingFlite pilots, Russ Buchanan and Lewis Mackin who hale from the Birmingham area. Russ and Lewis took Kimberly to Atlanta while our CAIR Flight pilots continued the mission with Jana to Mobile, Alabama.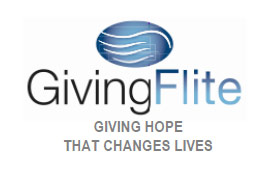 This is just one way that our unique pilot community works together to meet the needs of patients in times where traditional transportation is unavailable or unaffordable. We thank the pilots from CAIR Flight and GivingFlite who made these missions a reality!
Points A, B, C, D, and E were flown by CAIR Flight's dedicated pilots, Gray Sample and Al Kelly. GivingFlite pilots Russ Buchanan and Lewis Mackin flew from point D in Tallahassee to Atlanta. Once the patient destinations were reached each team journeyed back home—to Tampa and Birmingham!
CAIR Flight's pilots: Gray Sample and Al Kelly
GivingFlite's pilots: Russ Buchanan and Lewis Mackin